Nozbe for Apple Watch
Busy people and effective teams get tasks and projects done with Nozbe.
Get even more productive with Nozbe on your wrist. Priority List
Just glance at your wrist to see your most important tasks and complete them on the go
Have you ever tried putting groceries in the basket while holding your phone? Unless you have three arms, this is far from convenient. Or perhaps you want to check off your tasks while running errands, or between meetings, or in the subway. Nozbe on Apple Watch makes it all smoother.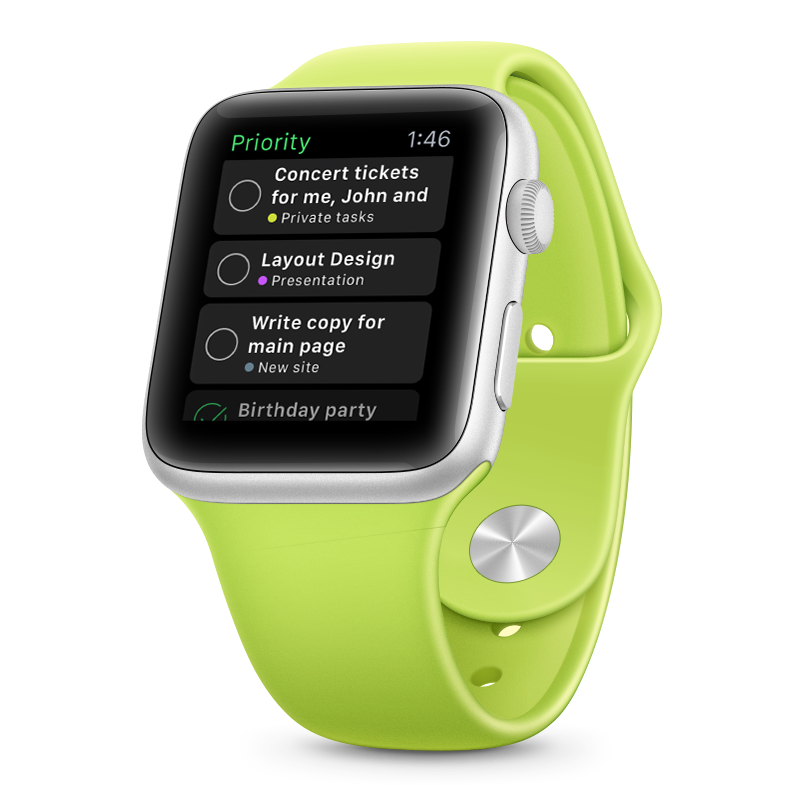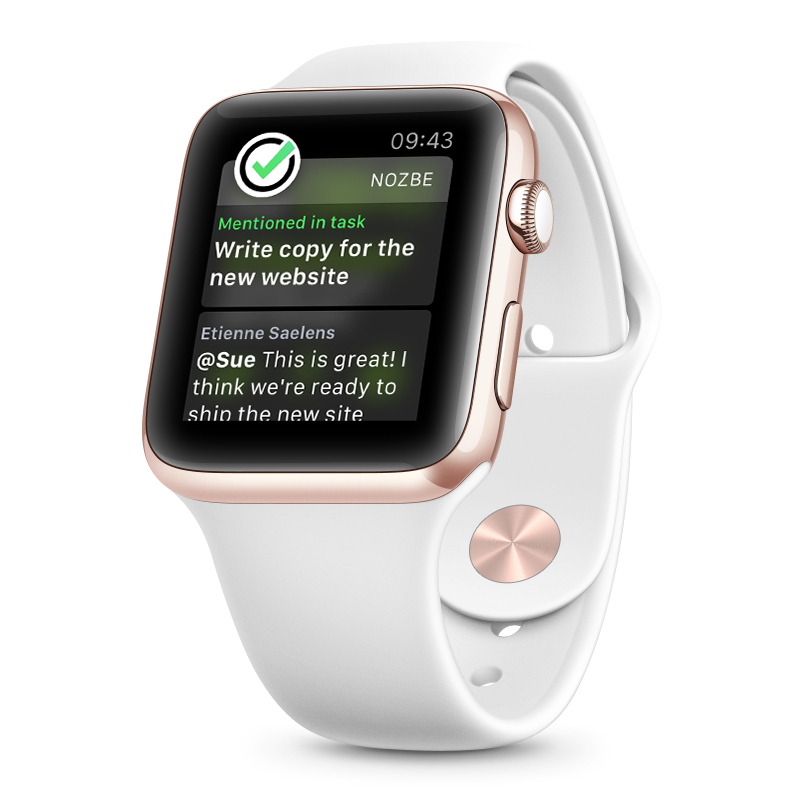 Get notified
Stay in touch with your coworkers and respond instantly
Get a gentle tap on the wrist when someone mentions your name in a discussion or delegates a task to you. Get reminded of tasks when they're due. Instantly accept or reject project invitations. Unlike notifications on your phone, these are rich and interactive. So you can see the comment that mentioned you or details of delegated tasks. And you can complete, delegate, comment or make them a priority — right from the notification.
Your day at a glance
See how you're doing with Glance and Complication
When you add Nozbe Complication to your watchface, all it takes is a quick peek at your wrist to get a sense of how productive you are today. The ring shows your progress (the more you get done, the closer it gets to completion), and the number inside — how many Priority tasks you have left. No room for the complication? Just swipe from the bottom of the screen and see your progress on the Nozbe Glance.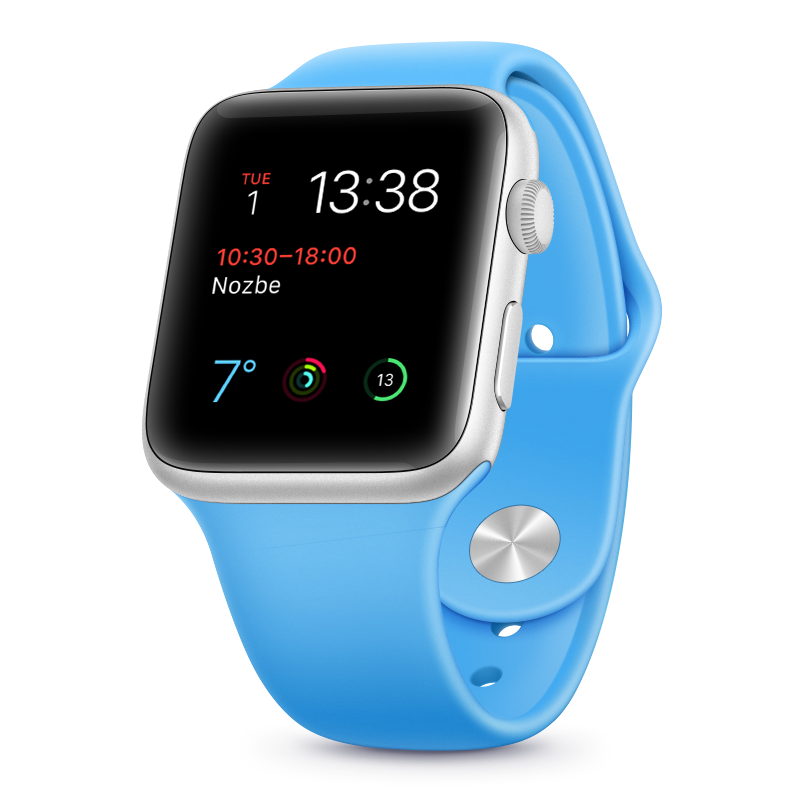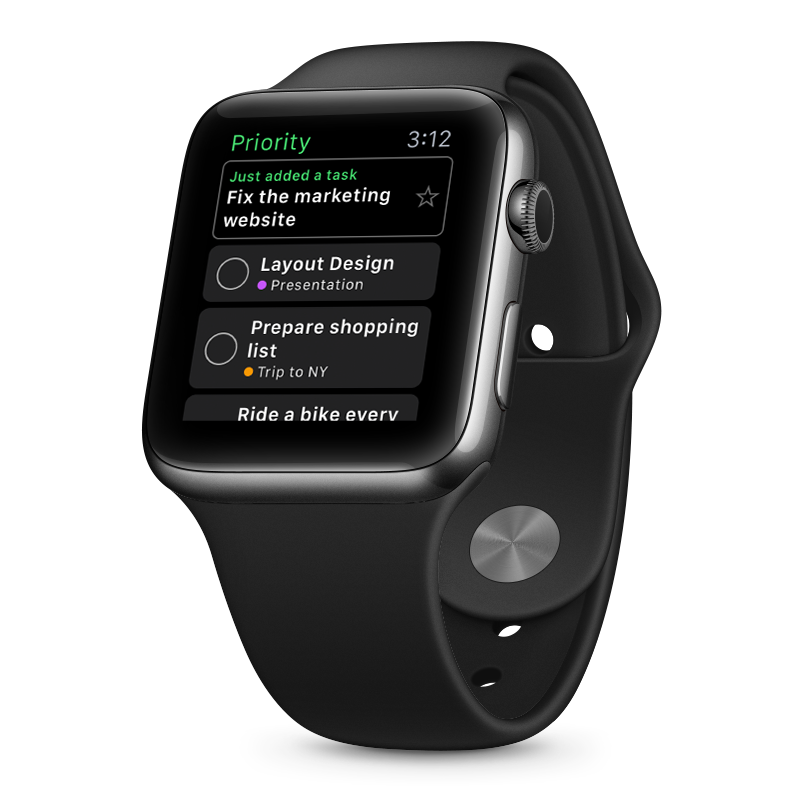 Add to inbox
Add to-dos and notes, for now and for later
Just press firmly on the priority list to dictate new tasks. You can add them to your inbox so you can deal with them later on your Mac or iPhone, or you can tap the star to make them a priority. You can even use hashtags to add due date, project name or other details (just say "#tomorrow #project").
View tasks
See discussions, comment and delegate
Tap on priority tasks to see comments and more details. Press firmly to complete the task, delegate it to a coworker, or add a comment to the discussion. Even on the go, you can easily manage tasks in ways that make sense on your Apple Watch.